About Pam
Pam keeps busy writing copy for client websites, newsletters (print and online), brochures, advertisements and press releases.
Services
Copy writing for:
articles for print
award nominations
blogs
books
catalogs
grants
newsletters
press releases
speeches
strategic business communication pieces
websites
video scripts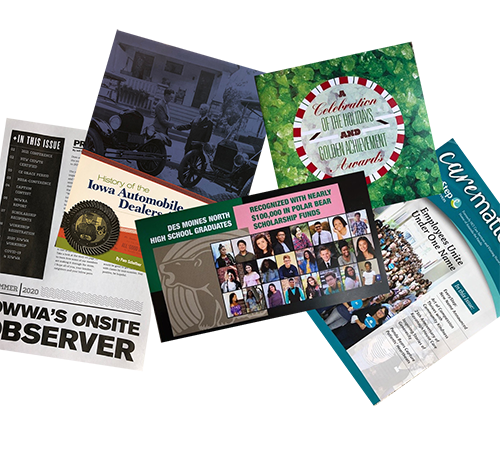 Professional Background
After holding communications positions with the state, a TV station, advertising agency and both state and national associations, Pam founded P.S. Writes in 1979 as an advertising and communications firm. She's done work for Meredith Corporation, agricultural companies (We do live in Iowa!), insurance companies, entrepreneurial entities and numerous industry-based trade organizations. P.S. Writes now caters to writing services for small businesses, associations and organizations. Pam loves listening to clients, asking questions to distill the essence of their stories and crafting meaningful communications for their desired audiences.
Personal Background
Pam's a Davenport, Iowa, native who graduated from Drake University's School of Journalism and Mass Communications. She also completed the United States Chamber of Commerce's Institute of Association Management held at Notre Dame University. Pam is the recipient of the U.S. Small Business Administration's Women in Business Advocate of the Year Award in Iowa and a President's Award from the National Association of Women Business Owners. For her direct service and administrative volunteer involvement in central Iowa she received the United Way of Central Iowa's Hand-Raiser Award in 2018 and Drake University Alumni Association's Community Service Award in 2020.